Speaker
Mateu Casañas
Chef at Disfrutar** (Barcelona, Spain)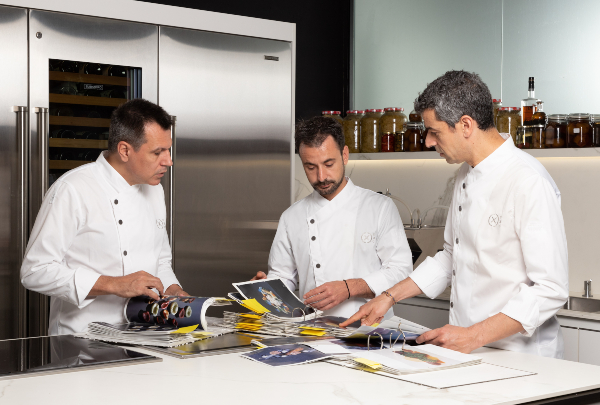 One of the cornerstones of success at Disfrutar. Previously, he forged his path with Ferran Adrià at elBulli in Roses, his hometown.
The son of restaurateurs in the town of Roses (the family ran the restaurant Si Us Plau, on the seafront), he joined the neighbouring restaurant elBulli in 1997 to get work experience. Over the years he took on various responsibilities until he became head chef and member of the creative team, positions he still held when the legendary restaurant closed its doors in July 2011. He continued working with Ferran Adrià on the conceptualisation of Bullipedia until he 'flew the nest' along with fellow Bullinian chefs Eduard Xatruch and Oriol Castro to open Compartir, a restaurant in Cadaqués.
Following consolidation in the capital of the Costa Brava, at the end of 2014, he took the plunge along with his partners and set up Disfrutar, the gastronomy outlet that acted as a catapult for the chef trio with their two Michelin stars and a Nº 5 ranking on the list of The World's 50 Best Restaurants.
Mateu Casañas