Speaker
Andreas Krolik
Chef at Lafleur** (Frankfurt, Germany)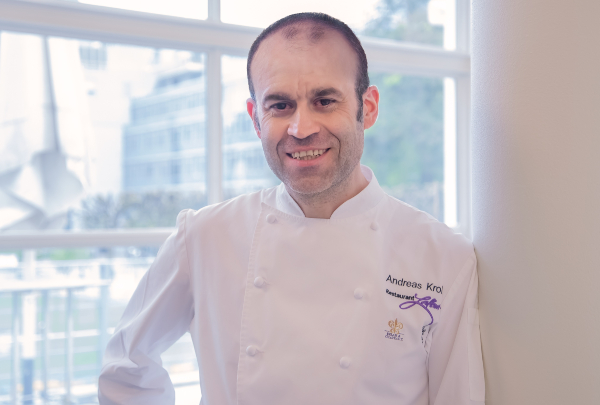 Andreas Krolik describes his cuisine as classic-contemporary, with the Mediterranean touch, artisan precision and local produce. This combination has earned him two Michelin stars.
German chef Andreas Krolik is Europe's leading vegan chef. Not for nothing was he the first to present the first totally vegan sampling menu at a gastronomy restaurant in 2014, which could have been a risky venture, but has now been rubberstamped by a quarter of Lafleur's diners. This is the name of the restaurant run by Krolik in Frankfurt, a whiter-than-white Bauhaus building, a member of the Relais&Chateaux circle with two Michelin stars.
Most of Krolik's career has been in Germany and Switzerland, where he was involved in projects such as Schömberg, in the Black Forest; the Waldhotel Post (Bad Liebenzell), the Sporthotel Adler and the Treff Hotel, both in Switzerland; or the Tiger restaurant (Frankfurt).
The elegantly presented fare provides a balance of sweetness and acidity, and they do not hesitate to use the strongest spices and aromatic herbs.
Andreas Krolik