Speaker
Mario Sandoval
Chef at Coque** (Madrid, Spain)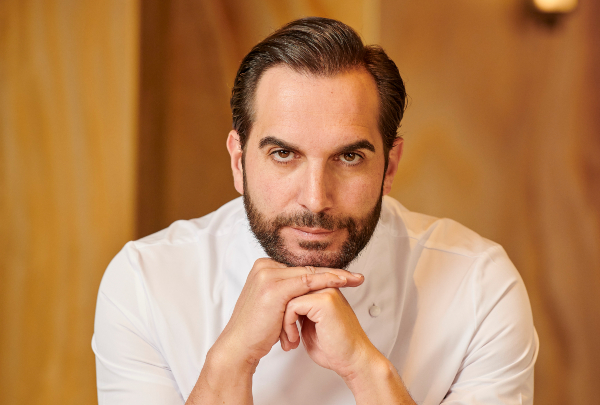 The leading exponent of a surname that combines gastronomy and Madrid like no other. Mario and his brothers Diego and Rafael run one of the Spanish capital's gastronomy temples.
Mario Sandoval (Madrid, 1977), National Gastronomy Prize 2013, is head chef at Restaurante Coque. He fell in love with cooking and its secrets at the age of ten in the family's Humanes restaurant in Madrid, as part of the third generation of chefs of which he forms part. There he gradually learned the basic techniques of a trade that he then consolidated and perfected at the Madrid Higher School of Catering, and on a number of specialist courses and in-house training in Madrid, Catalonia and France. In 1999 he took over from his father to manage Coque with his brothers, and consolidated the restaurant with two Michelin stars. In 2017, Coque moved from Humanes to majestic premises in Madrid city centre.
Mario's business activity is intense - he coordinates integral catering services and offers strategic catering and gastronomy consultancy to businesses, alongside suggestions of healthy food, and conducting the research into new gastronomic registers, techniques and technologies (extraction of supercritical liquids, gastrogenomics, meat from fighting bulls, hydrolysis, red wine polyphenols etc.) that makes his cuisine Spanish state-of-the-art.
Mario Sandoval