Speaker
Willy Pérez
Oenologist at Bodegas Luis Pérez (Jérez de la Frontera, Cádiz, Spain)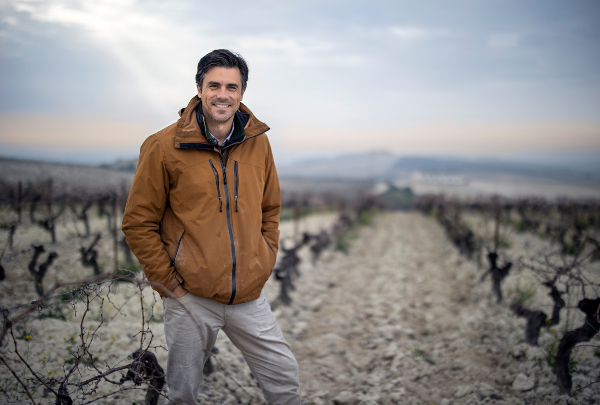 Willy Pérez grew up in Jerez de la Frontera (Cádiz), but his passion for sherry would only emerge later.
His great-grandfather and his great-great-grandfather were master tasters with González Byass, his grandfather had a vineyard and a wholesale winery, and his father, oenology professor Luis Pérez, was technical director of Domecq, one of the leading names in the history of sherry. Despite his lineage, however, what really aroused Willy's interest in sherry was a reading of the encounter between Pedro Domecq and Scottish agronomist James Busby (known as the forerunner of viticulture in Australia and New Zealand in the 1830s).
Willy availed himself of this interpretation as a model, and set out to restore the historical value and world prestige of Jerez's wines. As an oenologist at Bodegas Luis Pérez, a project set up by his father, alongside his Sanlúcar counterpart and friend Ramiro Ibáñez, Willy is now getting the most out of Jerez's main vineyards, the historical Carrascal, Macharnudo, Balbaína and Añina, with fine wines of the land, highly concentrated, with restricted biological ageing. But the winery also makes other varieties - white, red and rosé "La Tierra de Cádiz" wines, just as exciting, telling the story of every vine by way of homage to the wines made from them years ago.
Willy Pérez