Speaker
José Viejo
Chef at La Huertona (Ribadesella, Asturias, Spain)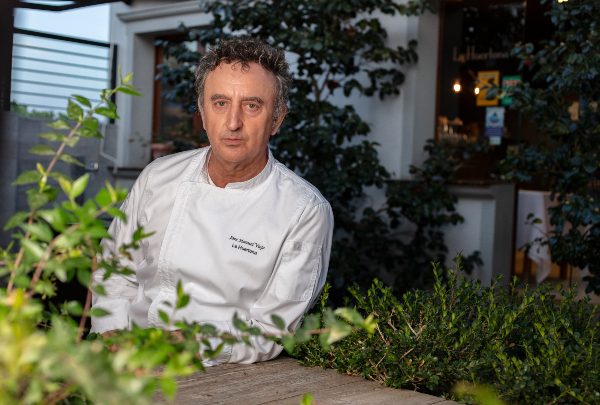 He runs the La Huertona restaurant in Ribadesella with his wife, an establishment well known for its preparation of the kings of the sea on the embers of a grill.
One of Asturias' most consolidated gastronomy twosomes. In their youth, José Manuel Viejo and his wife Rosa Luz Ruisánchez, turned the shop they had inherited in Ribadesella into a cider house. They worked with cider and its typical gastronomy until they took the plunge and, with no training in cookery, turned their establishment around and made it into a restaurant.
Now a consolidated outlet, La Huertona is a Mecca of produce where the faithful come to eat mostly fish (grouper, red bream, sea bream, eel ...), cooked on Viejo's grill. This is how they have shared out the work, him running the grill and her running the non-charcoal kitchen. Customers reap the benefits of both. Close to La Huertona, the couple also run Casa Luz, offering food in tapas and larger portions.
José Viejo