Speaker
Henrique Sá Pessoa
Chef at Alma** (Lisbon, Portugal)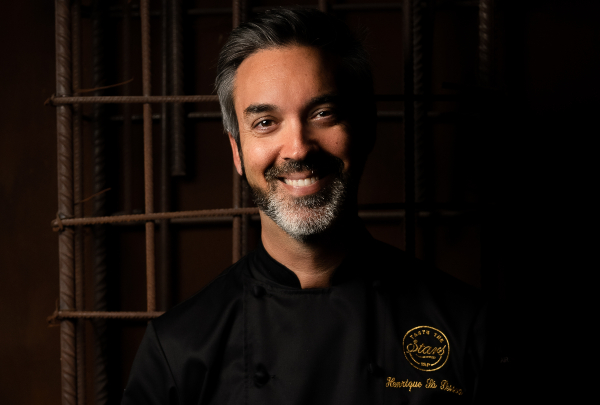 Henrique believes his cooking is the cuisine of good taste, perfect technique and excellent produce.
This Lisbon chef discovered a penchant for cookery during an exchange in the US, when he went to a conference on the Cordon Bleu Institute.
In 2009 he started his first solo project, the Alma restaurant, declared Restaurant of the Year by "Revista de Vinhos". In 2015 he reopened Alma in the heart of Lisbon, in Chiado, in a much larger and sophisticated space, and finally brought his restaurant to the level of Europe's leading eateries. The reopening went so well that, one year later, Alma earned its first Michelin star, and the second two years later, in 2018.
He has won several awards - Chef of the Year 2005, the leading light of 2007 by Portugal's "Intermagazine", the 2007 "Arte da Cozinha" from the Portuguese Gastronomy Academy, and the GQ Men Of The Year Portugal award, also in 2007. In 2008 he won an award in the 1st Copa Horexpo.
His international projects include Chiado in Macao 2018, Arca in Amsterdam 2021, and shortly in London (2022).
Henrique Sá Pessoa