Speaker
José Álvarez
Chef at La Costa* (El Ejido, Almería, Spain)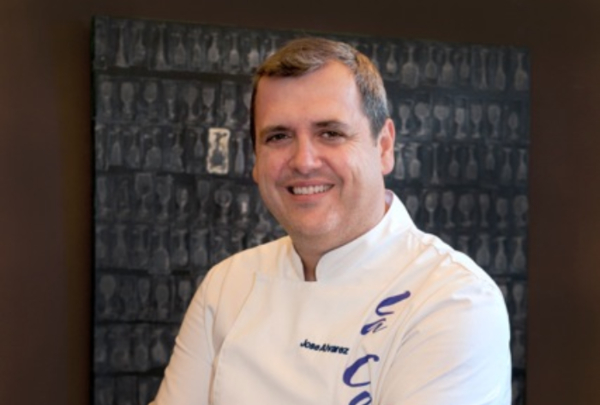 José Álvarez makes a stand for the produce of Almería, especially the fruit and vegetables that sea of plastic next to the restaurant brings out all year round.
José Álvarez was born in El Ejido in 1971. A chef by tradition and vocation, self-taught, he served his time in the trade with his father at the family restaurant, where he threw himself into cooking aged 16, and went on to make changes to the business model. His work began to bear its fruits, turning what had until then been just a bar with menus into a gastronomic restaurant, earning a Michelin Star in 2006, and continually renewing it since.
And so the La Costa restaurant nowadays is a development of the business started in the 70s by Rogelio Álvarez and Iluminada Moreno. He ran a transport/agriculture business; she was a caterer. Together they decided to take over the La Costa bar, catering to one of the first vegetable auctions created in El Ejido, located through a door just behind the bar.
An intuitive chef, Álvarez had no wish to study at a catering school because he felt he learned more from working at the restaurant, and also from the chefs who had worked at La Costa before he took over there. After years of experience, La Costa reopened in 2002, with José Álvarez now the chef at a restaurant that had been given some beauty treatment.
Since then, La Costa has not ceased to scale the heights of taste with a cuisine that has sea produce swimming around the kitchen: produce from the Alborán sea, which gives up its fish and seafood, and the 'sea green', as the chef calls the sea of plastic around the Almería landscape. Álvarez has found a bulwark in all the innovative work on vegetables, now focusing on environment-friendly crops and the recovery of taste.
In 2017 Álvarez turned the business round with the creation of 'Barra de José Álvarez', a new concept in the space formerly occupied by the bar.
José Álvarez