Speaker
José de Dios
Chef at La Bien Aparecida (Madrid, Spain)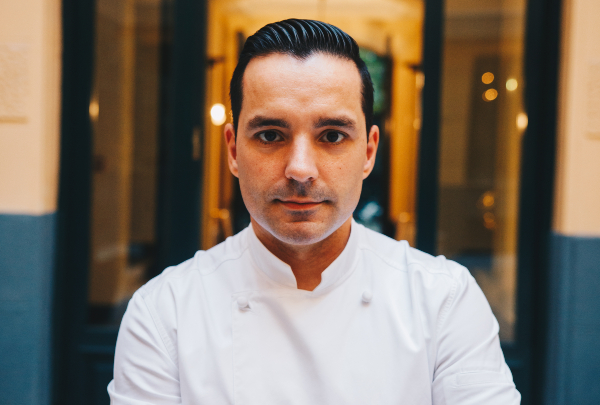 The outcome of a combination of one man's talent and the expertise of Jesús Sánchez and Michel Bras. The excellence of Cantabria and France is in Madrid.
Along with impresario Paco Quirós he runs what is held to be one of the capital's best restaurants. At La Bien Aparecida, De Dios offers up Cantabrian cookery with a French touch, and uses haute cuisine to recreate the traditional fare of the region they call "la tierruca". The chef trained at the Cantabria Catering School, and learned his trade alongside chefs Jesús Sánchez, Pedro Subijana, Joan Roca and, most especially, Michel Bras, with whom he learned "rigour and respect".
With his studies under his belt, he returned to Spain, taking over La Bien Aparecida in 2015 and revolutionising Madrid. We get a glimpse of the French maestro's technique, and the use of some products such as foie gras or greens. This is the plant world where De Dios is taking off with dozens of clairvoyant recipes featuring local and exotic vegetables. Every year the restaurant is in the running for its Michelin star.
José de Dios