Speaker
Franco Pepe
Pizzaiolo at Pepe in Grani (Caiazzo, Campania, Italy)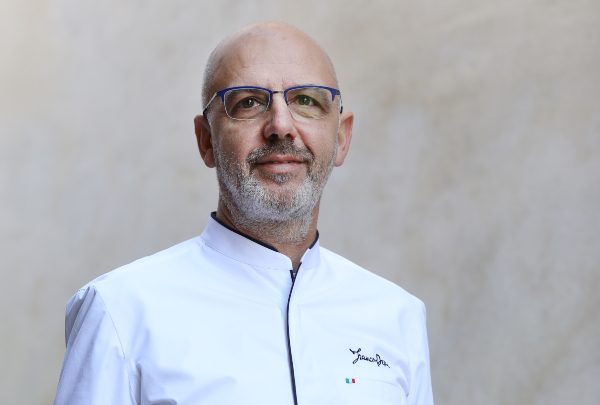 Pepe in Grani, a pizzeria in Caiazzo, a small town with a population of 5,000 only a few kilometres from the province of Caserta, is where Franco Pepe greets 400 customers and makes 800 pizzas a day.
Since 2014, when Jonathan Gold said "It's probably the best pizza in the world" in Food & Wine magazine, up to his most recent acknowledgement in The Best Chef Awards as "Best Pizza Chef" of 2021, his project has shown exponential growth to bring in diners from all over the world.
Franco Pepe is the third generation of a family of bread-bakers. His pizza is based on innovation, but it commences with tradition. He enhances the dough with a special mixture of flours produced exclusively for him, as the main feature of his craft. He is extremely meticulous in his selection local ingredients. His objective is to use his pizza to share the tastes and history of his territory with the world.
Franco Pepe