Speaker
Pascal Barbot
Former chef of Astrance*** (Paris, France)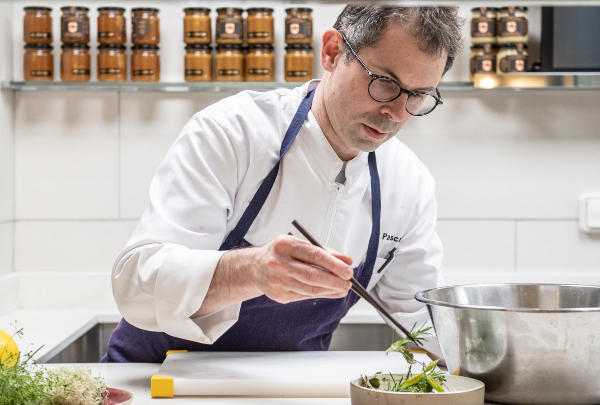 Currently running a pop-up, Barbot made heaven with Astrance in Paris, now closed down.
He lost the third star in 2019 and had to shut down permanently (the pandemic lent a helping hand) in 2020. Pascal Barbot's Astrance made France's gastronomy heaven - which really means the world. He now runs a pop-up, Céna, with his usual partner and floor manager, Christophe Rohat.
Barbot studied at the catering school in his native Vichy, and worked with Alain Passard at l'Arpège. He worked there for four years and became assistant chef in 1996, when the restaurant earned its third star. In 2000 he opened Astrance, a restaurant offering simple, low-key fare, which earned the respect of both diners and critics.
Success was won by the restaurant and also by the man, since Barbot enjoys pedagogical fame. This has been to the particular benefit of female chefs. The Barbot concept has made its mark, for example, on Adeline Grattard, Tatiana Lehva, Agatha Felluga and Manon Fleury, the first female chef at a hotel, Société des Bains de Mer de Monaco.
Pascal Barbot