Presentation
The ingredient is not negotiable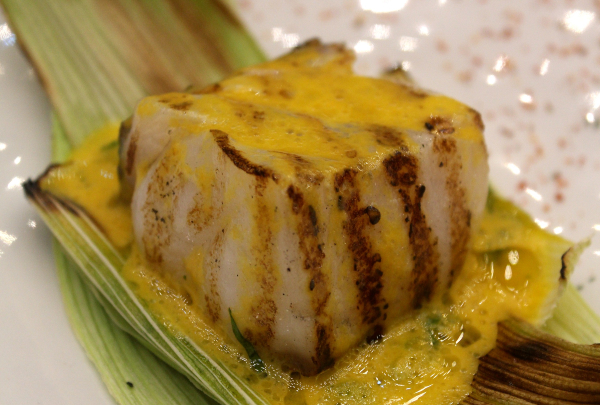 The "murique" or star-studded grouper is the main attraction in the Fiesta restaurant's kitchen, and we will be learning more about it during this talk.
This fish, caught in the northern Pacific off Peru and Ecuador, provides specimens of between 15 and 25 kilos, and Héctor Solís has been working with them for years. He studied their morphology, designed a cuts map, and turns each of them into a different recipe.

He can fry the entire head, or cooks it with rice and the neck of the fish or "cococha", puts the tail into a sauce or uses the belly for his ceviches and their absolute freshness and immediacy.